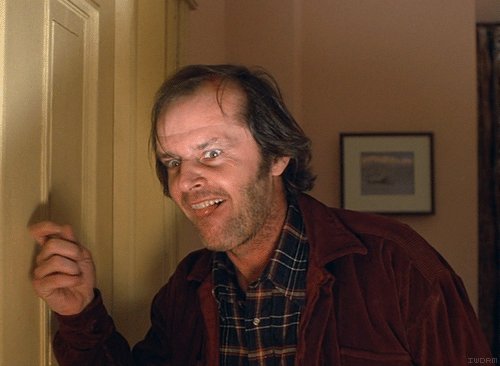 THERE'S A TON OF STUFF IN APRIL!
Take the last week of April off from work, obligations, whatever, because Shuffle Function and KMSU have packed it was all kinds of awesome! Start jotting down dates, gang!
Saturday, April 19th - RECORD STORE DAY!
This annual celebration of independent record stores just gets better and better (and more expensive for music geeks) every year! Tune Town, the Mankato connection for Record Store Day, will be opening at 9 a.m. on Saturday, April 19th so that music geeks in the area can go nuts on all kinds of exclusive vinyl releases that you can only pick up at Mom and Pop Record Shops. There's a reason we've been calling it Second Christmas! Check out the
OFFICIAL LIST
and start figuring out what you can't live without.
Then, at about 9:30 a.m. (or whenever we're finished with our over-doing it) we'll be playing Shuffle Function Radio Roulette. The radio gods will be controlling your Record Store Day playlist as we play Radio Roulette until noon. Swing by and draw a number so we don't have to take all the blame for the audio brutality that may or may not be inflicted upon us all.
Sunday, April 20th - NOTHING
You're gonna need this day of rest, gang.
Monday, April 21st - INTERGALACTIC BACON DAY: YEAR THREE!
What started as fun has now become tradition. Well, this will be the third year for it, at least. Come up to KMSU during the morning show and YOU. WILL. GET. BACON! Shelley will be kicking out the bacon jams as we celebrate the ultimate salty treat, and I'll be making my famous Peanut Butter and Bacon sandwiches. It's the bacon rapture!
Tuesday, April 23rd - WORLD BOOK DAY!
Stop up to the station during the Morning Show and YOU. WILL. GET. A BOOK! It's all about celebrating literacy and the joys of reading, so we'll be sizing you up and trying to match the right book with the right person. GET INTO IT!
Wednesday, April 23rd - THE SPRING PLEDGE DRIVE STARTS!
We mean business, kids. The Spring Pledge Drive is the biggest drive of the year, and with that comes a lofty goal. This year it's a whopping $40,000! This isn't an arbitrary number. The KMSU transmitter is on its last legs, and these things are not cheap. Details on swag to come, but we can tell you that we're thrilled to offer it.
Also, it's my birthday.
Thursday, April 24th - THE SHUFFLE FUNCTION 24 HOUR PLEDGE DRIVE A-GO-GO!
Shuffle Function will be live from six p.m. Thursday , April 24th to Six p.m. Friday, April 25th in a desperate act that will hopefully convince you guys that KMSU is a station that needs to stay on the air! We will be surviving only on the basic human needs of caffeine and rock and roll, and anxiously awaiting your phone calls as we punish ourselves in the name of Independent Public Radio.
There's all kinds of stuff we have planned, including some exclusive marathon swag, so stay tuned to this blog for further information!
Saturday, April 26th - GRIND-FU CINEMA!
GRIND-FU CINEMA PRESENTS
THE GUY FROM HARLEM
With second exciting feature
WATTSTAX
Saturday, April 26th @ 7:00pm
Wiecking 220 Auditorium
Minnesota State University, Mankato
FREE! FREE! FREE! FREE! FREE!
As a way to wind down from the marathon and celebrate with friends, we're once again having a post-marathon Grind-Fu Cinema! Back by popular demand, we're showing THE GUY FROM HARLEM! Of all the terrible films we've show, none is more beloved than The Guy From Harlem. It holds the distinction of being the only film we've shown four years in a row, but that's only because the audiences have begged for more.
More you say? HECK YES! We're following TGFH with a film we've been wanting to show for ages, but could never find a good match for it. This year we're showing the amazing documentary WATTSTAX! Featuring incredible performances from Isaac Hayes, The Bar Kays, Rufus Thomas, Johnny Taylor, The Staples Singers, Luther Ingram... the list goes on and on. There's loads of great Stax musicians featured in this film, so don't miss out!
Also, Grind-Fu Cinema is FREE! Bring your friends, some snacks, dress in layers (because the temp in all over the place in this theater) and join us for a night of laughs.
DID WE FORGET ANYTHING? Probably, but we'll update the blog as things pop up. Until then, use this post as your life plan.
Thanks for all your support. You guys are the best.
Shyboy