Saturday, September 17th @ 7:00 PM
Minnesota State University, Mankato
FREE! FREE! FREE! FREE! FREE! FREE!
The origins of Grind-Fu Cinema are firmly rooted in the world of weird and wonderful cult movies. Definitely the kind of films that aren't for everyone, but the people that love them LOVE them. That's where we're at in September when Grind-Fu Cinema revisits the incredible world of Ed Wood Jr!
Who is Ed Wood Jr.? In 1980 Harry and Michael Medved proclaimed that Ed's film
Plan 9 From Outer Space
was the worst movie ever made. While it is certainly a film of questionable quality, it seems wildly unfair to saddle
Plan 9
with the label of worst movie. Despite its MANY flaws,
Plan 9
is a very entertaining film. Sure, the script is bordering on gibberish at times, the acting is wooden, and the sets are flimsy and unconvincing, but you have tons of fun watching it. From Criswell's narration to the presence of a recently deceased Bela Lugosi via unused footage that Wood shot, you're both agog at what you're witnessing and amazed that it exists at all.
NO WAY, is it the worst movie ever made. Not by a long shot.
Ed's overall output is diverse and insane. Themes include cross dressers, juvenile delinquents, made scientists, lab assistants with angora fetishes, and even pornography in his desperate later years. The stories behind the movies are often just as wild. He received financing for
Plan 9
from a Baptist Church, and he cast a non-actor as a lead in
Bride Of The Monster
because the actor's father agreed to put up the money to make it. Ed was nothing if not creative and driven.
What is Grind-Fu showing? Only two of Ed Wood Jr.'s most notorious films!
Bride Of The Monster (1955)
Bride Of The Monster
features Bela Lugosi (in his final starring role) and Tor Johnson, and both of appear in
Plan 9 From Outer Space
. It's definitely the better of the two films we're showing in September, but "better" is relative in the Ed Wood Jr. universe. The film starts out with stories of a monster terrorizing the area, but we find out soon enough that it's actually Lobo, and mute lab assistant played by Tor Johnson. Lobo's master is Doctor Eric Vornoff, played by Lugosi. Vornoff has been abducting people and using them as guinea pigs on his quest to create a race of atomic super men that will conquer the world.
Think that sounds crazy? Wait until you see it!
Bride Of The Monster
was originally released as Bride Of The Atom, and was distributed by Samuel Z. Arkoff, who used his earnings to found American International Pictures. AIP went on to fund virtually every Roger Corman film.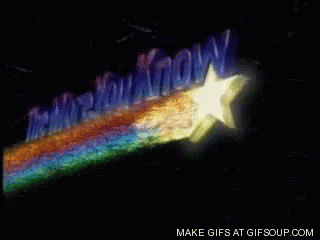 Plan 9 From Outer Space (1959)
This may not be Ed's best film, but it's his most notorious, and in many ways it's the most Ed Wood film out of all of his films.
Plan 9
was originally called
Grave Robbers From Outer Space
, but the Baptist Church that financed it objected to such a lurid title. The cast features Bela Lugosi, appearing in footage shot not long before his death, Wrestler Tor Johnson, TV Horror host Vampire, Down-On-His-Luck Lyle Talbot, and Criswell the psychic also appear in the film. None of these actors would win awards, but all (with the exception of Lugosi) are best remembered for their roles in this film.
The story deals with UFOs appearing over Hollywood and the dead coming back to life. Aliens are using Plan 9 to resurrect the recently deceased and conquer the earth, and apparently they felt the best way to do that is to only bring back a couple of people at a time. This is all told via dialogue that contains such gems as:
"Future events such as these will effect you in the future."
"A Flying Saucer? You mean the kind from up there?" "Yeah, or its counterpart."
"Visits? That would indicate visitors."
"For a time we tried to contact them by radio but no response. Then the attacked a town, a small town I'll admit, but nevertheless a town of people, people who died."
"Now don't you worry. The saucers are up there. The graveyard is out there. But I'll be locked up safely in there."
AND SO MUCH MORE! This is definitely so bad it's good cinema.
For more information, please watch
Look Back In Angora
, a wonderful documentary about the life and career of Ed Wood Jr., or visit your local library.
Fans of crazy movies will not want to miss this Grind-Fu Cinema! Bring your friends, snacks, sodas, and layers of clothing (because it gets very cold in the theater when the air is on) and join us for an incredible night of movies! HAVE WE MENTIONED THAT THIS DOUBLE FEATURE IS FREE? Not recently, but it's totally free, you guys.
I'm the new boy in town! Where can I go?