Grind-Fu Cinema presents
THE WITCH
and
THE BLAIR WITCH PROJECT
Saturday, October 22nd @ 7:00 pm
Wiecking 220 Auditorium
Minnesota State University, Mankato
FREE! FREE! FREE! FREE! FREE!
7:00 - The Witch
8:30 - GRIND-FU CAKE INTERMISSION
9:00 - The Blair Witch Project

The 2016 Grind-Fu season has really flown by. It was another schedule filled with bucket list double features, and we're once again grateful for Minnesota Arts & Cultural Heritage Grants that helped fund our schedule. Thanks!
The final Grind-Fu of the year happens on October 22nd, which means we tried to line up some terrifying movies for Halloween. The Grind-Fu crew feels confident that this year's October double bill is going to scare the crap out of you, and there's the very real possibility that it will result in sleepless nights.
Here's what we have in store for you...
The Witch (2015)
Directed by Robert Eggers
The Witch
is a dark and brooding film, with slow tension that builds as an unknown force methodically torments a family. It tells the story of a puritanical family in the 1600s that is forced to leave their community because of a conflict over how the New Testament is interpreted. They relocate to a farm on the edge of a large forest far from their former community and try to build a new life, but almost immediately they're overtaken by tragedy and misfortune, all of which is drenched with sinister overtones.
Critics responded enthusiastically to
The Witch
, and it received a 91% fresh rating on Rotten Tomatoes.
Colvin Covert of the Minneapolis Star Tribune gave it 3 1/2 out of 4 starts, and said
"Is The Witch a parable on fundamentalist hysteria or a devout warning against abandoning faith? It hardly matters. The dissonant musical soundtrack by composer Mark Korven and its gloomy natural lighting make each sequence electrify the imagination while maintaining an atmosphere of mystery. In whatever direction, it will scare the bejeezus out of you."
Justin Chang of Variety said "If The Witch is ultimately a cautionary tale of Christian belief run amok, it also seeks to give the Devil his due - to illuminate a collective paranoid nightmare by blurring the line where grim reality ends and dark fantasy beings."
Devin Faraci of Birth.Movies.Death wrote "The Witch is like someone adapted a 16th century woodcut of a witch's sabbath; it is intoxicatingly detailed and deeply unsettling... I have not seen a movie so real in a long time, and that realness is what makes all of the genre elements - all the genre elements that are so uniquely stirring - work so well."
The Witch is creepy as hell. When Shyboy Tim saw it in the theater there were people that literally RAN from their seats. that's a pretty good response for a horror film.
After Grind-Fu screens
The Witch
there will be an intermission, at which time cake will be served. Bear in mind that this won't be your run of the mill sheet cake. No sir. The cake that is served at Grind-Fu Cinema is gruesome. It's grotesque. It crosses the line of good taste, and yet it's so amazingly delicious. THIS IS A CAKE. Each year our cake artist Amber comes up with a new and horrifying creation that wows the crowd, and what she has in mind for this year is gonna knock your socks off.
To give you an idea of what we're talking about, here are some of the cakes she's come up with in the past. We told you she's an artist!
EWWWWWWWWWWWWWWWW... and yet so delicious! Once your stomach is full of grotesque cake, we'll be showing...
The Blair Witch Project (1999)
Directed by Daniel Myrick and Eduardo Sanchez
After nearly 20 years of feeble found footage movies that all follow the same formula, it might be hard to remember just how revolutionary
The Blair Witch Project
was when it was released. This is the movie that all the lesser movies copied, and to their detriment. What was so effectively terrifying in this film was rendered lifeless when mimicked by others. This is the movie that laid the foundation for an entire genre, and they made it for next to nothing. It went on to become one of the most successful independent films of all time.
The entire cast and crew of
Blair Witch
was the three principal actors. They did all the filming with handheld video and 16mm cameras, resulting a naturalistic "shaky cam" style. The actors were sent into the woods with a basic story, but all the direction came from clues the actors would find using a GPS, and then the scenes would be improvised. As a result, virtually everything in the film was as much a surprise to the cast as it was to the people that saw the final film. This same surprise created a very real fear for the actors. At one point one of them was so frightened that they wouldn't stop running in terror, and they had to be restrained by the production team.
The other part of the
Blair Witch Project
that was so innovative was that it was the first film to really use the internet to build hype and a mythology for the film. The filmmakers created the website themselves, and they shot and photographed "evidence" that created the impression that what you would see on the screen was based on reality. In fact, a large percentage of viewers truly believed that the actors weren't really actors at all, and that they died while researching the REAL Blair Witch. That's how effective every aspect of the film was.
The original website is preserved on archive.org, and it's worth nosing around in to get a feel for how the filmmakers messed with people's minds. If you use the original domain name now you'll just end up with a bunch of stuff for the weak new
Blair Witch
movie, so don't do that.
GO HERE to experience the original website.
Roger Ebert gave
The Blair Witch Project
four out of four stars, stating "At a time when digital techniques can show us almost anything,
The Blair Witch Project
is a reminder that what really scares us is the stuff we can't see. The noise in the dark is almost always scarier than what makes the noise in the dark. Any kid can tell you that. Not that he believes it at the time." He also said that the movie is one of the ten most influential movies of all time.
Colin Covert from the Minneapolis Star Tribune wrote that "
Blair Witch
is the most dangerous film in captivity. It's a no-excuses horror show, with an emotional wallop like falling headlong into a bear trap."
Janet Maslin wrote in the New York Times that "
The Blair Witch Project
, a most inventive departure from standard horror fare, is frightening only insofar as its characters' panic seems real. Everything else is left to the imagination. And the imagination works overtime watching the acuity of these talented filmmakers, and wondering what bright idea they'll have next."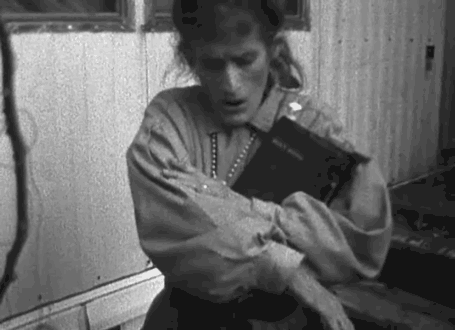 It's interesting to note that both of the films being show for Grind-Fu Cinema in October rate very high with critics and at about 50% with the audience on Rotten Tomatoes. They seem to be movies that people either love or hate. The gang at Grind-Fu Cinema LOVES both of these movies, and we think this is going to be a Halloween Grind-Fu for the ages.
By the way, this amazing and terrifying Grind-Fu double feature is FREE! Bring your friends, bring some snacks, WEAR A COSTUME, and a willingness to be scared, and you will be in for a great evening of cinema.
Again, thanks to the Minnesota Arts and Cultural Heritage Fund for helping us put on these screenings.
I'm the new boy in town! Where can I go?